"New Generation Model Management opened its doors in 2012. What started as an idea soon grew into a well established management"
One of the founders of New Generation (Jordy Maarseveen) started his career as an actor and model. After playing leading parts in Dutch musicals such as Little Mermaid and Billy Elliot, Jordy decided to retire from acting and instead started to focus on the next chapter of his career.
Due to his background in modelling and acting, Jordy was able to develop a large network of actors, photographers, models and dancers. This network leads him to his first agency known as Actors & Models. The main focus of this commercial boutique agency was on the Dutch market.
After a few years of running Actors & Models Agency Jordy decided to expand his focus beyond the Dutch market and create an international modeling agency. This new agency would not have been able to exist without the aid of his partner Sven Franken.
December of 2012 New Generation Model Management opened its doors. Together with his life partner Sven, and from then on also business partner, the agency rapidly developed. Jordy and Sven started their new agency by scouting for the best faces of Holland. Currently New Generation has around 100 models of which 35 are working full-time around the globe. This would not have been possible without the strong business relations that New Generation has with some of the best modeling agencies in the industry.
Clients
New Generation maintain very personal contact with all of their clients. This means that the wishes and demand of clients regarding the models are taken into account, making New Generation highly flexible. New Generation has a large domestic network of clients who book their models on a regular base. They work with many established brands as well new and upcoming brands such as ETQ and Pollette. Being a young and dynamic agency, New Generations finds it important to be on the same page as their clients. More than just maintaining a business relation, New Generation values personal contact, all day every day. This forms an important part of New Generation, giving the opportunity to serve the clients last minute, seven days a week.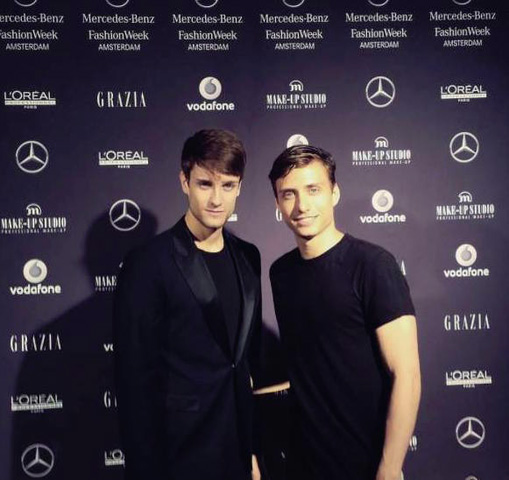 Models
One of the trademarks is how the connection with the models is established. The majority of the models know each other, leading to strong family-like connections. Established models help the new faces feel comfortable and at home, as well as guide them in the dynamics of the agency. All models are managed in a personal manner, as well as being continually in contact with their agents.
New Generation Model Management truly enjoys scouting for new faces and changing their lives. One moment they could be walking on the street, the next moment they are scheduled for a runway show in Milan, Paris, London or even New York. If you are interested in modeling or wish to book a model, please use the contact form. For direct contact or questions, feel free to contact New Generation by phone or email.
Yours truly,

Jordy Maarseveen & Sven Franken